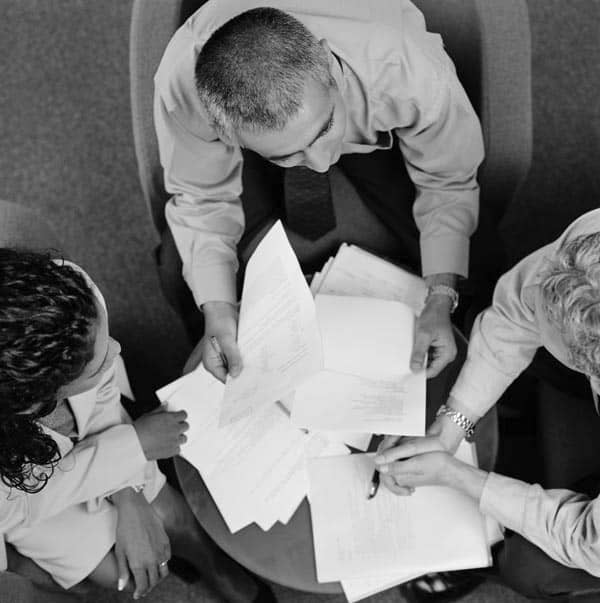 Proofreading of applications, review of forms and supporting documents, correction of errors in self-prepared applications or profiles.
It is a personal choice whether to obtain legal representation, consult with a lawyer or hire an authorized consultant, but there are some general factors to consider: capacity to fill out the numerous government forms and prepare documentation, the complexity of a case, availability of time and resources.
In our practice we often meet with clients who may be comfortable dealing with official documentation, adept in completing forms, detail-oriented individuals with certain legal research skills, who are capable to prepare the immigration application on their own but, for extra security, wish to have a trained professional check everything over before the application is sent to ensure that the process was followed correctly.
As an alternative to full immigration representation (which includes: evaluation of options, assistance with preparation of documents, completion of forms, filing the application, monitoring the status, responding to officer's requests, communication with a processing office, submission of additional documents, interview preparation), Immigration Counsels of Canada (ICC) offer proofreading services and detailed review of application packages. Such services include:
ensuring that the right and up-to-date immigration forms are used eliminating the possibility for the application to be returned to the applicant
review of forms and supporting documents
providing suggestions what supporting documents should be submitted with the application
checking the application or online profile for errors and omissions that might lead to the application being delayed or refused
giving advice on necessary corrections to strengthen the application
Clients with the application currently in process may benefit from the following services:
obtaining complete notes of the processing officer to find out the status of the application or the reason for the processing delay
correction of information on file
updating the application to reflect changes in personal circumstances
adding a family member
responding to the officer's requests
interview preparation
If you are preparing a new profile or application, or you have an existing application you need assistance with, contact us to maximize your chances for success. Our flat hourly fee to review a self-prepared application or profile is $300 CAD (length of such consultation depends on the completeness of a client's file. For most cases, a one-hour consultation is sufficient).