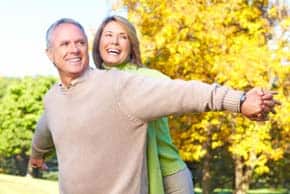 Family reunification is one of the main objectives of the Canadian immigration system. Canada makes it possible for its citizens and permanent residents to reunite with their close relatives by sponsoring them. Currently, the sponsorship application may be submitted on behalf of the following family members:
Spouses/common-law partners/conjugal partners
Dependent children
Parents and grandparents
Other relatives if the Canadian sponsor has no family in Canada and no relatives, mentioned above, who could be sponsored from overseas
Sponsor has to meet certain eligibility criteria in order to be approved. Upon submission of sponsorship application, a sponsor undertakes to be financially responsible for a sponsored family member during a certain number of years. This undertaking is enforceable from the time an applicant becomes a PR and it can not be canceled, notwithstanding any changes in sponsor's employment and personal situation.
Under each immigration category, there are different requirements applicable to the applicants. In spousal/ common-law/conjugal partner sponsorship, it is important to prove on the basis of the evidence that the relationship is genuine and was not entered into primarily for the purposes of immigration. It is very important to submit a well-prepared case, so the immigration officer has a clear picture of the couple's relationship and can assess genuineness. One should not underestimate professional advice given during the sponsorship application, as a mere mistake or misunderstanding of rules and regulations by the applicant may, for example, end in exclusion of their own family members from being sponsored in the future.
Contact us and our counsels will thoroughly review your situation, advise if your relative meets the definition of a family member eligible to be sponsored, evaluate sponsor's eligibility and prepare a tailored sponsorship application.