Immigration Counsels of Canada (ICC) provide practical advice and assistance to Canadian employers in the process of hiring foreign workers on temporary basis or retention of skilled immigrants permanently.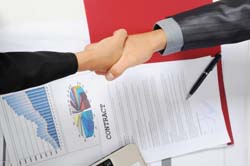 Our services include:
Representation before Service Canada in the process of Labour Market Impact Assessment (LMIA) applications for employers who wish to hire foreign workers
Consulting in regards to Canadian work authorization for foreign workers, work permits and LMIA exemptions
Providing information on hiring USA and Mexican citizens, NAFTA professionals, intra-company transferees, low-skilled seasonal workers etc.
Counseling as to the employer's options on retaining their present foreign workers permanently
Contact us and one of our counsels will be ready to assist you.